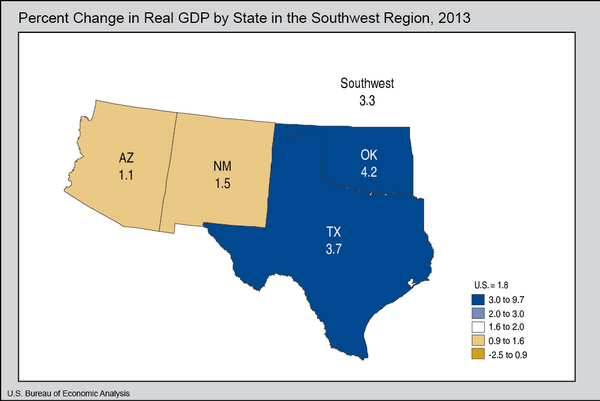 Texas ranked eighth in the nation for gross domestic product growth from 2012 to 2013.
The state's GDP numbers grew 3.7 percent, according to the U.S. Department of Commerce's Bureau of Economic Analysis.
Oil and gas was a significant contributor to Texas' growth. However, other industries continued to see growth, including electronics, the number two product category.
Texas' growth percentage is more than double the GDP growth for the nation, which stood at 1.8 percent.
If Texas was a country, it would have had the 13th largest GDP in the world in 2013, according to state estimates.
Source: Austin Business Journal